Namma Telescope Training Workshop for Teacher @ PN Palayam, Coimbatore
05 June 2023
We organized an impactful event that left a lasting impression on both teachers and students alike. The first Namma Telescope introductory training workshop in the PN Palayam block, Coimbatore District, was a resounding success, showcasing the power of hands-on learning and the wonders of the universe.
Setting the Stage:
The workshop took place at Panchayat Union Middle School, Thudiyalur, and was inaugurated by esteemed guests, including the District Educational Officer (DEO) and Block Elementary Educational Officer (BEEO). Their presence lent a sense of importance to the event, emphasizing the significance of quality science education for students in the region.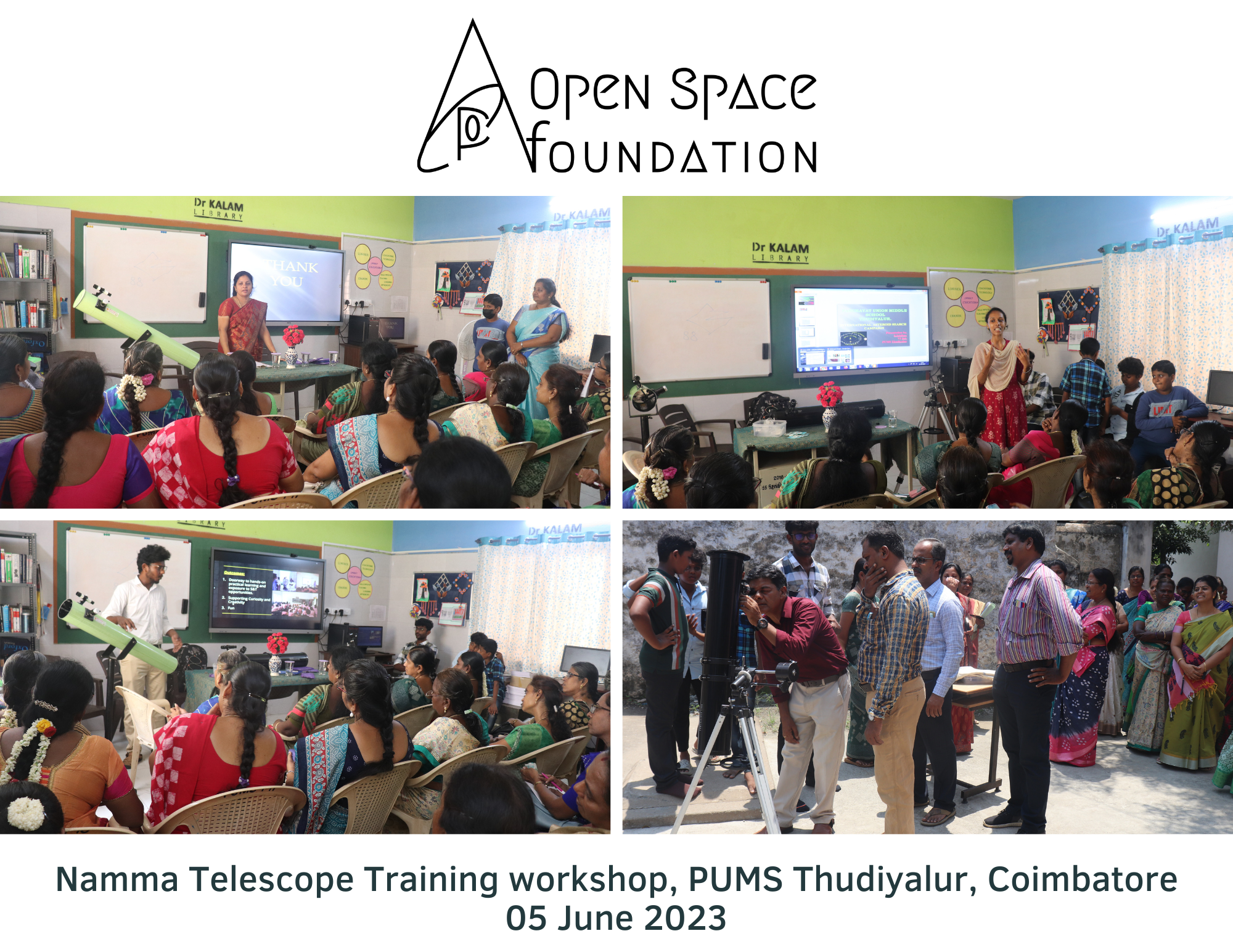 Student Achievements:
The event provided an ideal platform for students from PUMS Thudiyalur to showcase their remarkable accomplishments as citizen scientists. These young enthusiasts shared their experiences in Asteroid Identification and telescope construction, projects they had undertaken during the previous academic year. Their passion and dedication were truly inspiring, demonstrating the power of hands-on learning and the impact it can have on students' scientific journey.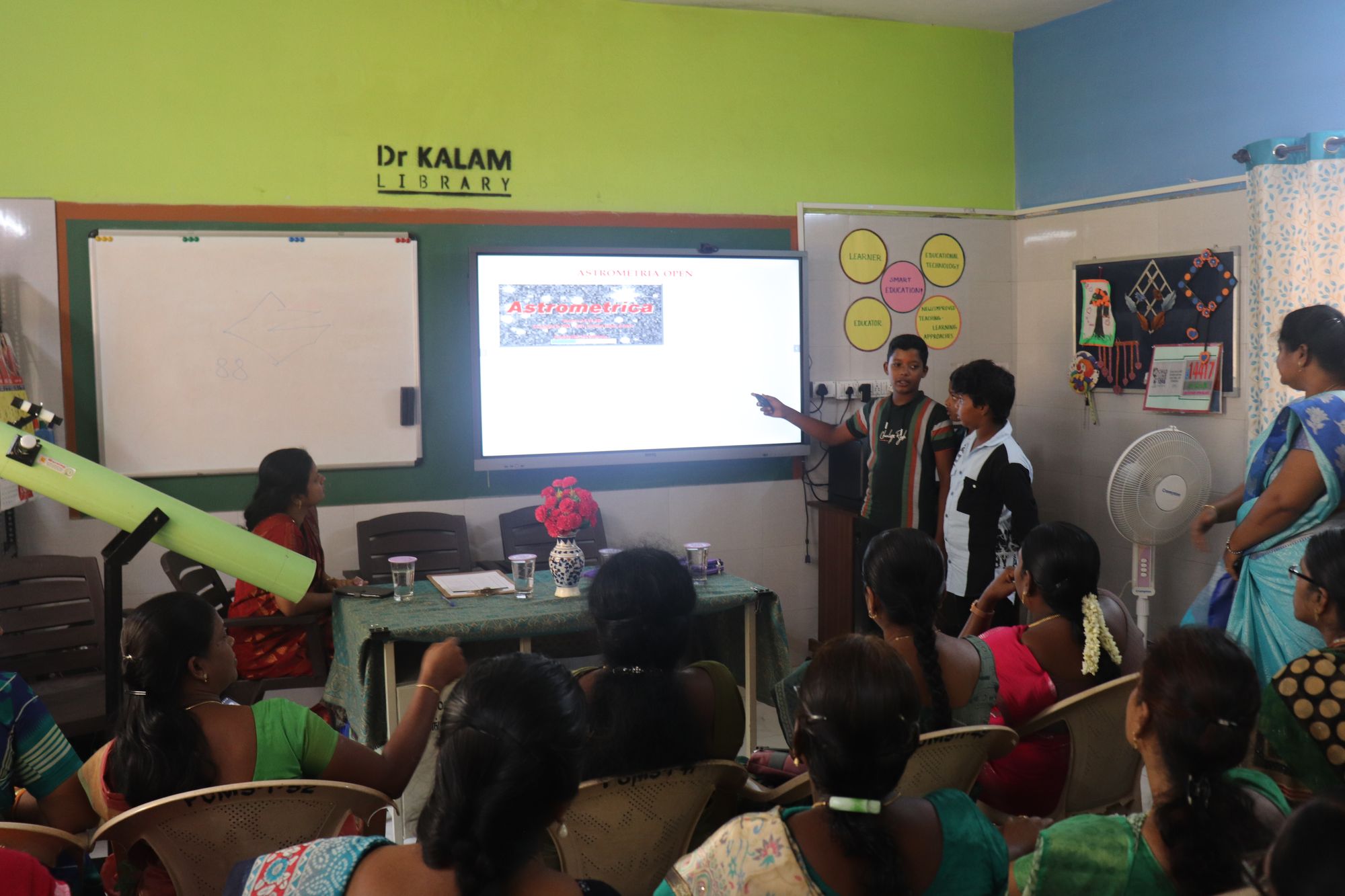 The Namma Telescope Project:
Guided by Mr. Bharathkumar Velusamy, Co-Founder of Open Space Foundation, and supported by Mr. Aazhimukilan and Ms. Krithika, Scientific Assistant, the workshop introduced the Namma Telescope project curated specifically for the PN Palayam block. The attendees gained valuable insights into the project's objectives, including its potential to ignite a lifelong passion for astronomy among students.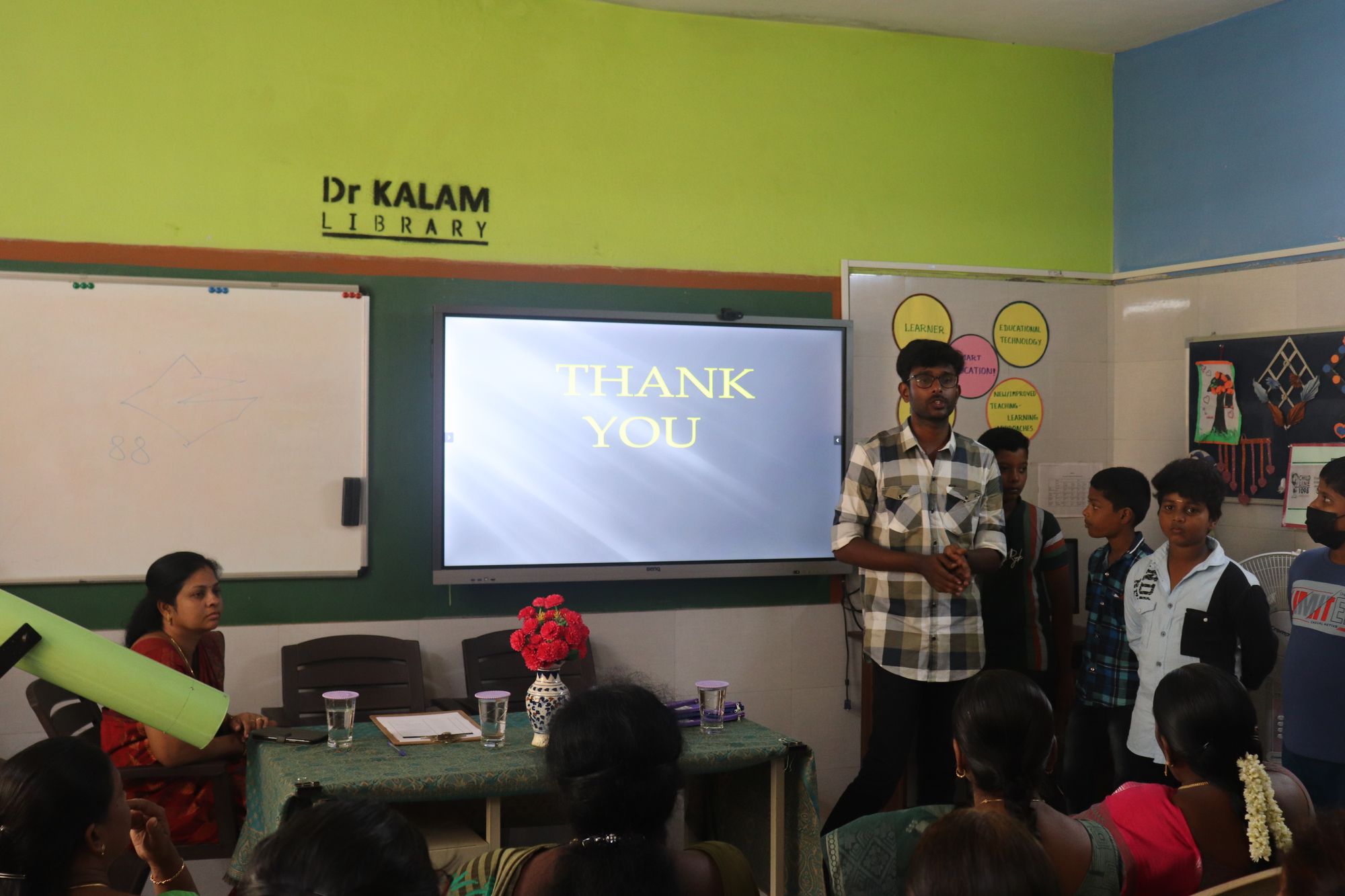 No success story is complete without acknowledging the individuals and organizations that played a pivotal role in making it possible. Open Space Foundation would like to express heartfelt gratitude to the District Educational Officer for their support and approval, which paved the way for this initiative to flourish.
Special recognition goes to Teacher Chitra, her students, and her colleagues who dedicated their time and effort to ensure the workshop's smooth organization and coordination. Their commitment and enthusiasm were instrumental in its success, and they truly embody the spirit of nurturing scientific curiosity in young minds.
The Rotary E-Club of Metrodynamix also deserves a special mention for their generous financial support that they have committed to the success of the Namma Telescope project in PN Palayam block.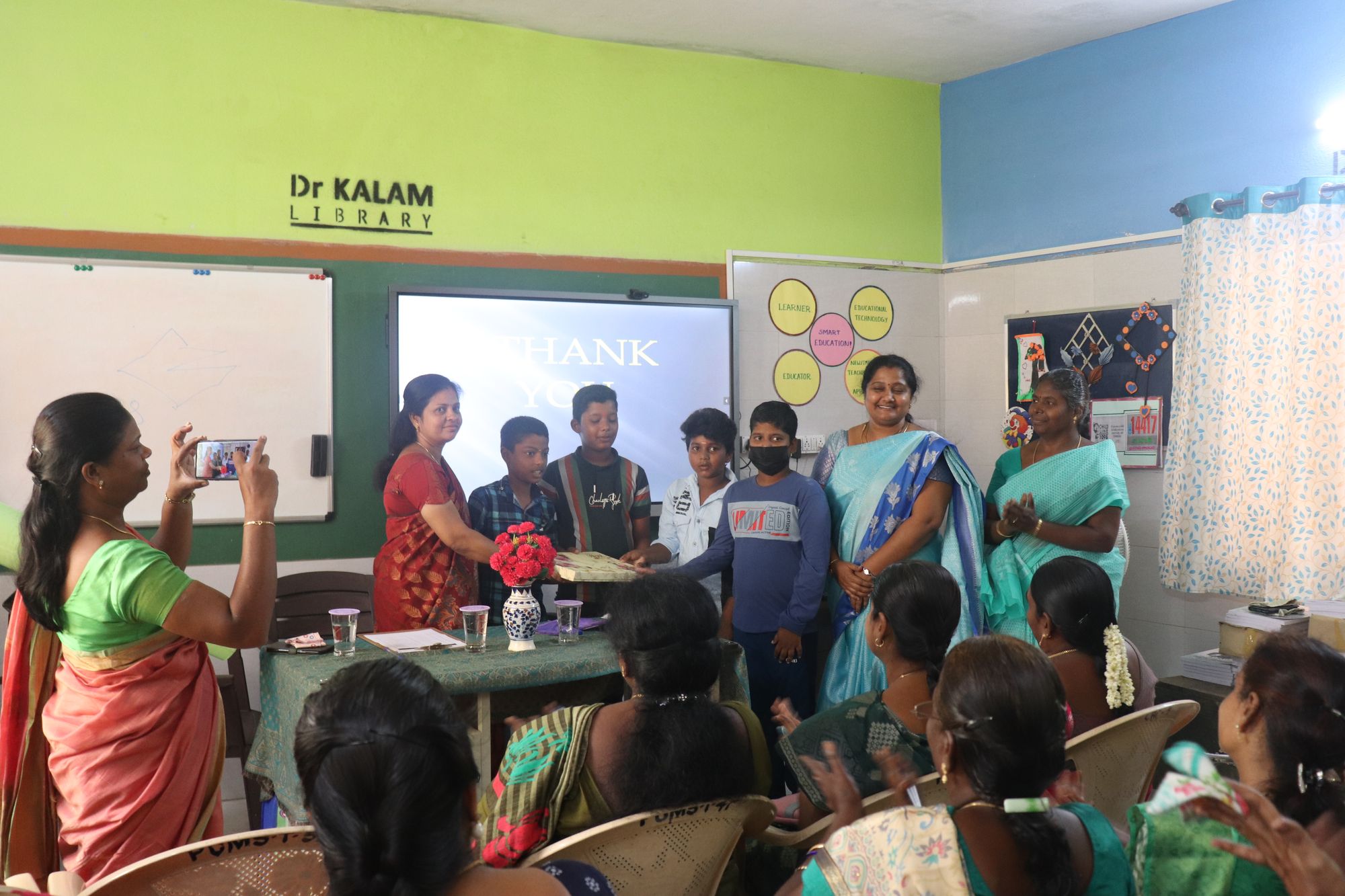 Looking Ahead:
The Namma Telescope project is an ongoing endeavor, and the success of this training workshop has fuelled our determination to continue empowering students in their scientific journey. We are excited about the future possibilities and the positive impact this initiative will have on the students of the PN Palayam block.
Together, let's continue to inspire and empower students, encouraging them to reach for the stars and uncover the mysteries of the universe.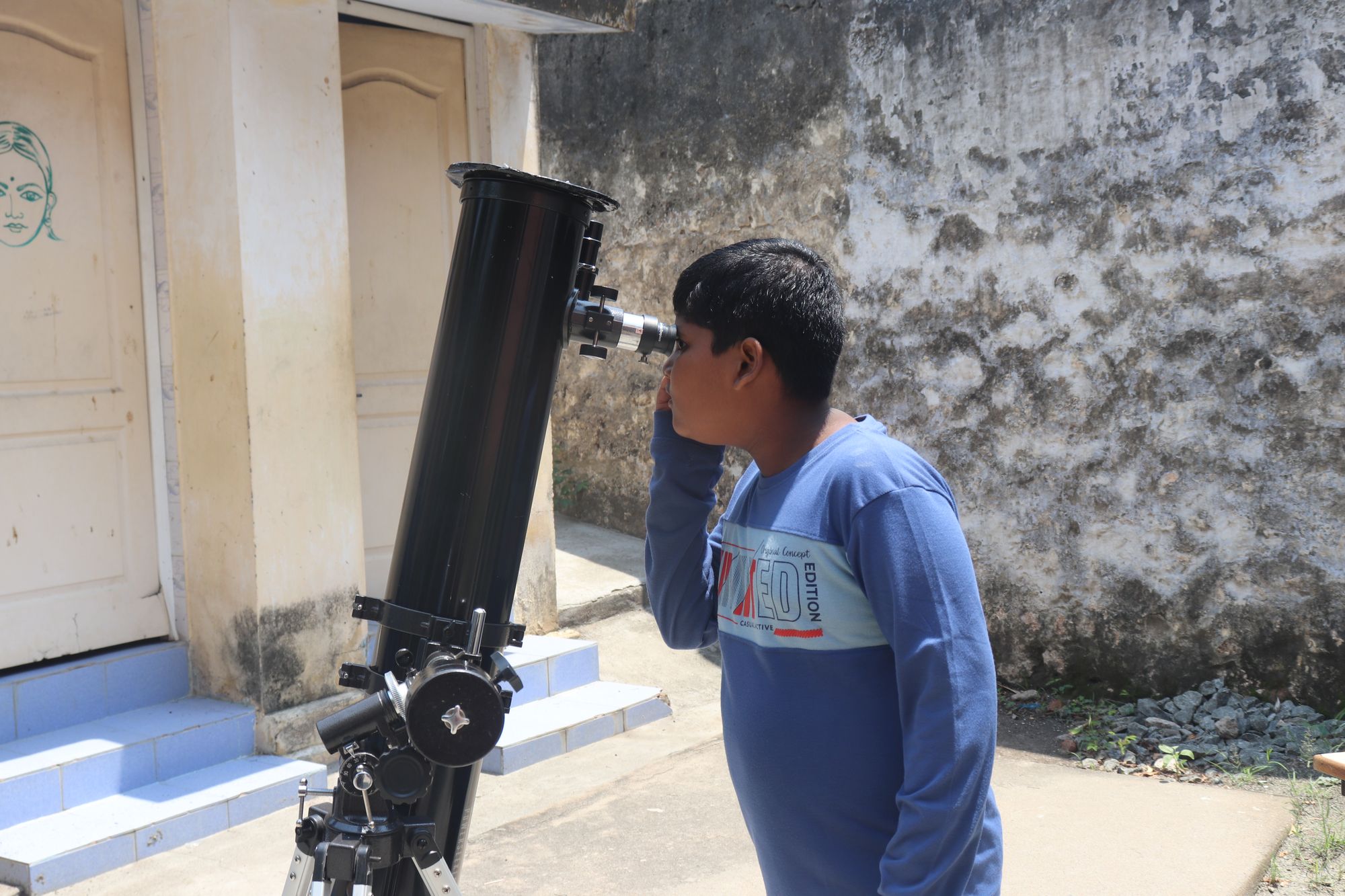 Stay tuned for more updates and future initiatives that will continue to broaden horizons and create a lasting impact in the world of science and education.