Exploring the Universe: Telescope Construction Demo Workshop at TKM Institute of Technology, Kochi, Kerala
Introduction:
Open Space Foundation, a youth-led organization dedicated to promoting science education and exploration, recently organized a captivating event at the TKM Institute of Technology in Kochi. The Telescope Construction Demo Workshop brought together 20 enthusiastic students from various departments, offering them a unique opportunity to delve into the fascinating world of telescopes. Led by the visionary Mr. Bharath Kumar, Co-Founder of Open Space Foundation, and supported by the dedicated volunteer, Akin Shibi, the event turned out to be an unforgettable experience.
Learning the Fundamentals:
The workshop began with an introduction to the fundamentals of telescopes, igniting the curiosity of the participants. Guided by experienced mentors, the students dived into the intricate details of telescope construction, learning about the various components, optics, and mechanisms that make these incredible instruments work. From lenses to mounts, the participants gained insights into the inner workings of telescopes and discovered the magic behind observing celestial objects.

Sun Observation:
To conclude the workshop on a high note, a thrilling session of sun observation was arranged using Open Space Foundation's Celestron 114 mm EQ Power Seeker telescope. Students have observed sunspots, and discovered the intricate details of our nearest star.
Behind the Scenes:
The success of the Telescope Construction Demo Workshop was made possible by the dedicated efforts of Mr. Bharath Kumar and Akin Ahibi, who meticulously planned and coordinated the entire event. Their passion for science education and their commitment to fostering curiosity and exploration among students shone through every aspect of the workshop. Their guidance and expertise ensured that the participants had an enriching and unforgettable experience.
Closing Thoughts:
The Telescope Construction Demo Workshop at the TKM Institute of Technology marked another milestone in Open Space Foundation's mission to inspire and empower young minds in the field of science and astronomy. By providing hands-on experiences, such as telescope construction and celestial observations, the foundation is nurturing a new generation of scientists, astronomers, and explorers. The event not only expanded the participants' knowledge of telescopes, but also ignited a lifelong fascination with the wonders of the universe.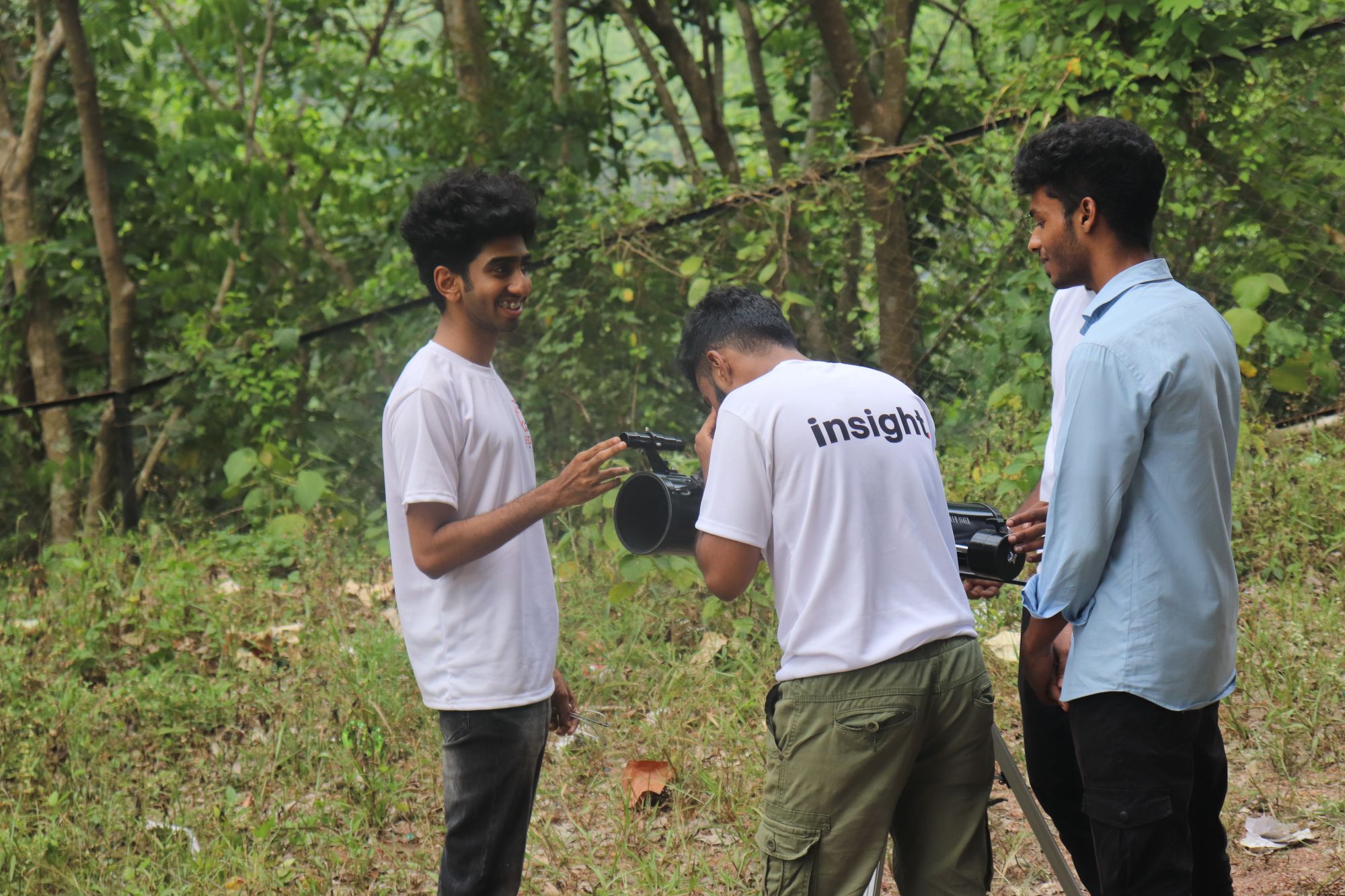 As Open Space Foundation continues its journey to create more opportunities for students to engage with science, we look forward to witnessing the profound impact that these experiences will have on the future of scientific discovery.
If you are keen to explore the universe and be a part of such exciting events, stay tuned for more updates from the Open Space Foundation. Together, let's embark on a journey of curiosity, exploration, and endless possibilities.
--
Open Space Foundation