Moon Over Us - 2021 (English version)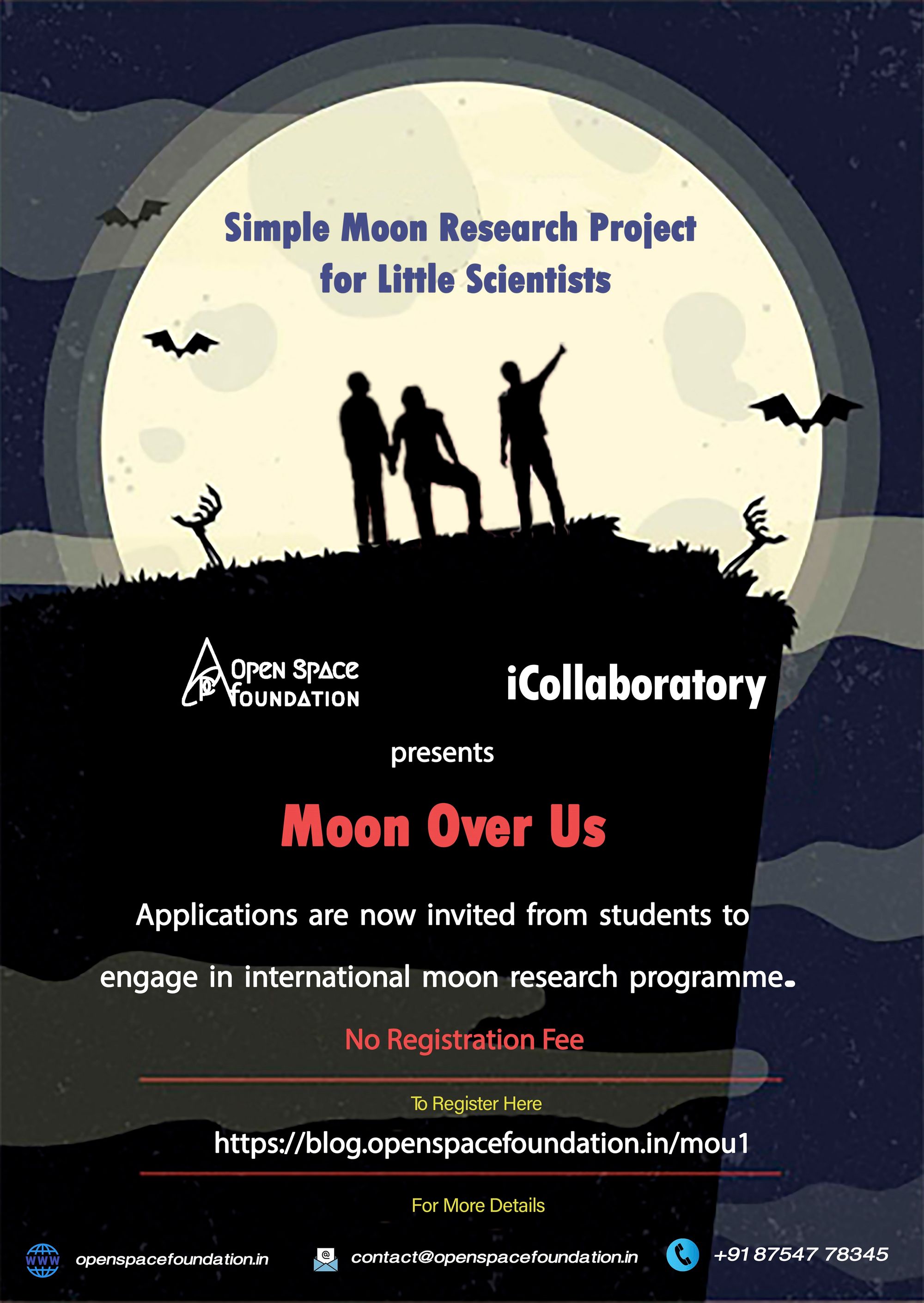 Dear Teachers/parents
The moon is the most poetic object in the Night Sky, who lit up our childhood with curiosity. What if your student/child get a chance to know more about moon, carry out a research project along with an international team?   Here is your chance to grab this exciting opportunity.....
Moon Over Us – 2021
Why Moon is having different phases? Why we can't see another side of Moon?
Is your child/student asking these questions to you?   Then, Join Moon Over Us – 2021  platform to feed your curious kid.  The programme is designed to train students by develop scinetific temper and research attitude from an earlier stage. The programme will further help the student to pursue science with a clear perspective.
Register here to participate.  The programme is Free of cost, all the participants will get E-Certificate after completing successful participation in all activities.
Register here (Questions are printed in Tamil & English).  Selected participants will be receiving a  confirmation mail to the registered Email ID & Phone number with detailed schedule and instructions.
For more details
Open Space Foundation
+91 8754778345 | contact@openspacefoundation.in